PROGRAM OVERVIEW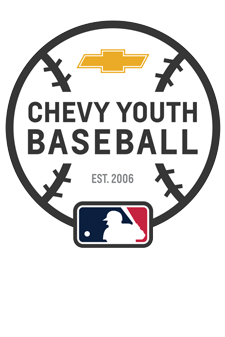 Chevrolet is most notably recognized on the national level as the "Official Vehicle of Major League Baseball." Chevrolet has expanded the support of Major League Baseball down to youth baseball players in communities across the country through a grassroots, community outreach program called Chevy Youth Baseball. The program is geared toward bringing together America's favorite brand, Chevrolet, with America's favorite pastime!
Participating youth baseball leagues receive equipment and sponsorship checks, fundraising opportunities,, as well as unique major and minor league baseball experiences including invitations to exclusive instructional clinics.
Equipment and Sponsorship Checks
Participating dealerships will donate customizable equipment kits to their league that may include equipment bags, CYB t-shirts, catcher's gear and bat racks. Youth leagues will also receive a one-time sponsorship check from their sponsoring dealership.
Test Drive Fundraiser
Sponsored leagues will have the opportunity to raise funds for their organization by working with their dealership to promote test drives to their supporters.
Chevy Youth Baseball Instructional Clinics
Some participating dealership groups (LMAs) will provide one or more 1/2-day instructional clinic in their area. These clinics give participants from sponsored Chevy Youth Baseball leagues the exclusive opportunity to receive FREE fundamental training from experienced instructors. Clinic instruction will be provided by current or former MLB/MiLB players and coaches or the Ripken Baseball professional staff. Information on signing up for the clinics is sent to participating dealerships and leagues, and the schedule will be posted online shortly. Clinic spots will fill on a first-come, first-served basis. Registration will close two days prior to the clinic date.